Secure servers and pre-loaded applications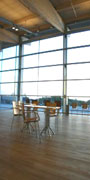 How it works?
Clients can access files and applications anywhere.
All clients need is a web browser and a stable internet connection.
Programs and files run off the remote server.
Changes are updated remotely and can be accessed securely, no data loss.
No need for powerful PC, make more use of 'Touch-Down' locations.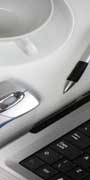 Benefits?
Whether in office or at home, clients have same facilities
Your desktop at your location
Virtual office compatible
Low cost on hardware
Easy disaster recovery.
Details?
Main company system all runs from remote server.
Each user has a basic low-cost workstation.
User logs on to central system branded to your company
User then works as normal from central data store.
Dunston Business Village - Registered in the UK : 4223216 - VAT Registered : 775967654
Registered Address : Woodland Lodge - Dunston Business Village - Dunston - ST18 9FJ
Site best viewed with Google Chrome or Mozilla Firefox
Dunston Business Village has a wide catchment area that covers the following regions: Dunston Stafford Penkridge Cannock Staffordshire West Midlands Midlands Stoke on Trent Telford Wolverhampton Tamworth Sutton Coldfield Birmingham Bridgnorth Donnington Newport Market Drayton Uttoxeter Burton Upon Trent Cheadle Rugeley Lichfield Walsall Dudley West Bromwich Oldbury
Site Privacy, Terms & Conditions, Legal Notice | Dunston Business Village © 2008 - 2023 IT support by DBV IT Helpdesk | Site Map