Fax Forwarding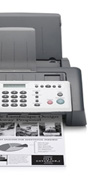 How it works?
Sent to your unique number.
Digitally converted and automatically forwarded.
Sent directly to your email address.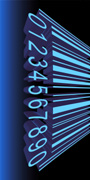 Benefits?
Your own fax number.
Unlimited faxes forwarded on your behalf.
Faxes sent straight to your email.
Receive faxes directly to your mobile phone (Device specific).
Receive faxes immediately.
Low cost.
Details?
Non Geographic or 01785 fax number from £15 per month.
Dunston Business Village - Registered in the UK : 4223216 - VAT Registered : 775967654
Registered Address : Woodland Lodge - Dunston Business Village - Dunston - ST18 9FJ
Site best viewed with Google Chrome or Mozilla Firefox
Dunston Business Village has a wide catchment area that covers the following regions: Dunston Stafford Penkridge Cannock Staffordshire West Midlands Midlands Stoke on Trent Telford Wolverhampton Tamworth Sutton Coldfield Birmingham Bridgnorth Donnington Newport Market Drayton Uttoxeter Burton Upon Trent Cheadle Rugeley Lichfield Walsall Dudley West Bromwich Oldbury
Site Privacy, Terms & Conditions, Legal Notice | Dunston Business Village © 2008 - 2023 IT support by DBV IT Helpdesk | Site Map